We preserve our heritage and keep the saga alive!
OUR CAUSE - WHO WE ARE
In the 1950`s very much happened in Visseltofta, which then was its own Municipality. A new school was built and the old one was a perfect location and meeting place. One year later Visseltofta Village Hall Association was founded. Almost 30 years later it changed name to Visseltofta History Association, as it is today. WHAT WE DO? We arranges historical tours around the parish. We document our heritage and publish local history books! Please look at our collection called BYGDEN BERÄTTAR. We do the most to taking care of the village, our residents and their interests, for ex. arranges a craft & produce market, mostly by local artisans. We also want to be an attractive network partner for rural living and landscape restoration. Your Welcome to our site and Visseltofta parish!
Visseltofta parish have a rich and colorful history!
Visseltofta - an old parish
The parish is placed in northern Scane in the southern part of Sweden (about 130 km north of Malmoe). The parish church is from around 1200 but has since undergone significant change. The parish is divided by the River Helgea into two land pieces, and it´s mainly because of the river that the village was founded. The oldest colonization was made during the Stone Age Period. Ancient remains have been found close to Helgea as well as near Vesljunga Lake and in Kylen (a small village in the north east part). During the Bronze Age- and early Iron Age Period more people probably lived in the area, for example we have three great man made stone grave mounds dating from this period. During the late Iron Age, because the climate was colder etc., the population decreased and people left for the more moderate areas in north central and south central Sweden (known as the Migration period). The Visseltofta area was most likely de-colonized around 900-1000 or just a very small population used large land areas for extensive agriculture (grassland).
The medieval age is almost an unknown period with just a few written sources about Visseltofta. Most of the villages in the parish seem to have been established but some of the smallest probobly was colonized first around 1400 - 1500 when settlers' increased. The century between 1600-1700 was a dark period. The former ruler of Scane, Denmark, fought against Sweden. Many battles took place near Visseltofta and the surrounding area along the then Danish - Swedish border. In 1658 the peace treaty in Roskilde (Denmark) was made and since that time Skane has belonged to Sweden. Peace lasted several years when a new period of war broke up which also resulted in much suffering and many deaths.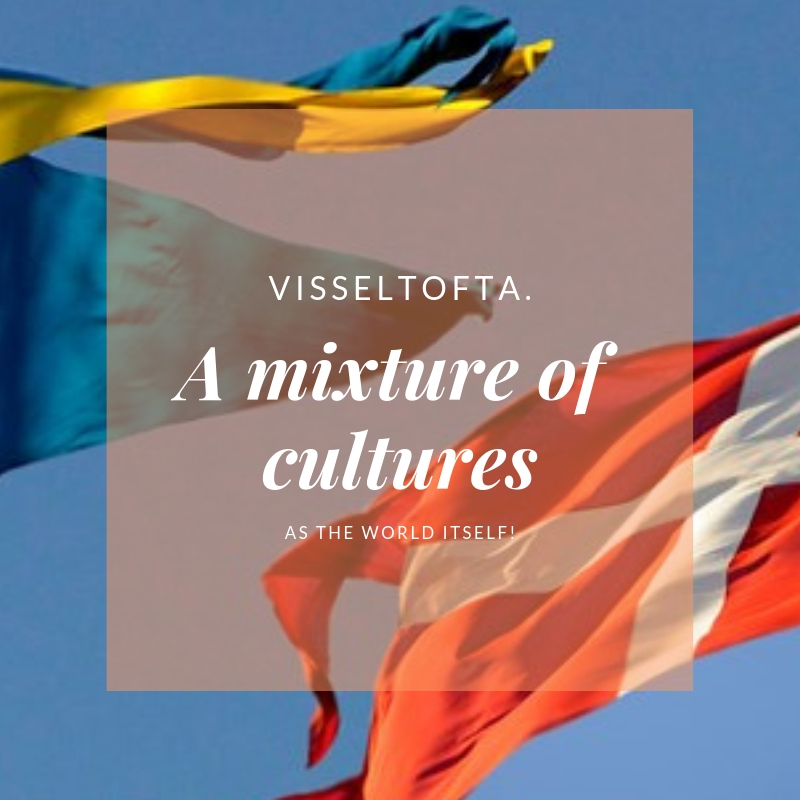 Since the 1600 century Visseltofta has had 23 small villages (mostly with three to four farmers with familys). The population finally regained that of 1600 in the mid 1800's. Many left Sweden at this time for the more densely populated cities as well as Germany, Denmark and Australia. But by far the greatest number of emigrants left for North America and US. Today Visseltofta district (old parish) has around 450 inhabitants. Many Danes and Germans visit the area in the summertime. It´s a lovely place!
Do you have Swedish heritage - Visseltofta ancestry?
We maybe can solve your puzzle!
Stay connected - Support us!
We taking care of the neighborhood!
Why don´t support Us with a membership or just donate! With your support we're able to continue our work! Membership fee (one year) 2019, 200 SEK. Don´t forget to attach your name and address. Thank you!
Paying from Sweden - BG 5685-7675 or Swish 123 281 26 83
Paying from overseas - send us a notice by e mail and we will send you an PayPal invoice, or just click on the sidebar PayPal icon (right or below) and you will automatically be forwarded to our PayPal me site. Fill in the form and click! It´s easy!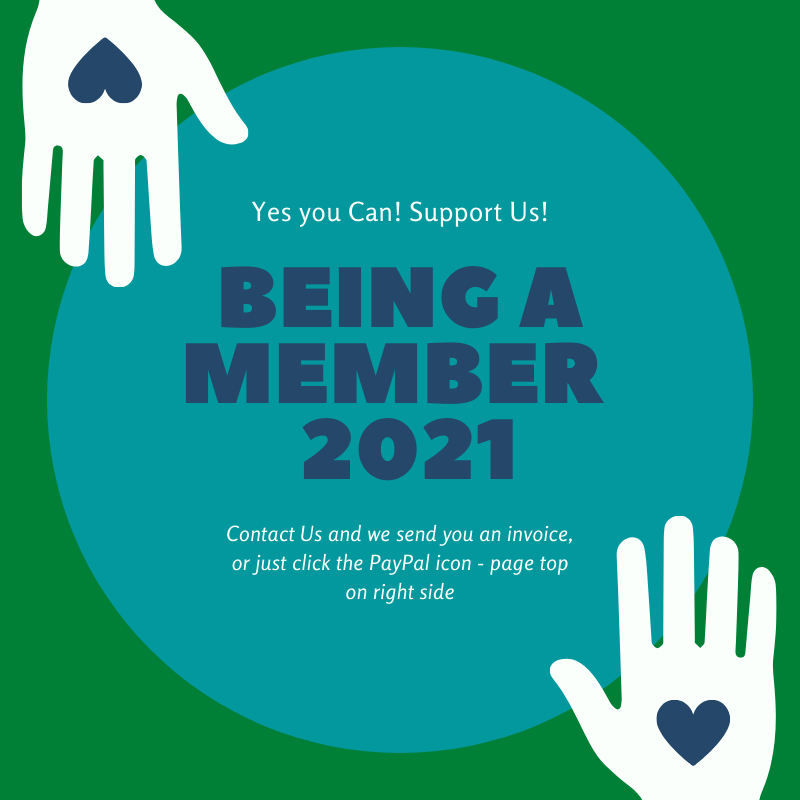 Visseltofta Village Hall
Why not rent our Hall as a reunion place!
Placed in the middle of the church village of Visseltofta it´s a good place meeting others (not a place for staying). Soon there will be a small museum in it too!
To rent (price fr. 2019 - winter time period 15/10 to 15/4):
Whole house 1200 kr/day (winter period) and 900 kr/day (summer period). Great hall (A-sal, up to 80 pers. with a little scene) 900 kr/day (winter) och 700 kr/day (summer). Small hall (B-sal, up to 25 pers.) 500 kr/day (winter) och 400 kr/day (summer). The kitchen is included in all hall rents. You will find porcelain, kitchen equipment, dish washer etc. Two toilets are included. Everything disabled.
Cleaning fee is not included. Do it your own, or like to pay? 500kr/each room or 800 kr/whole house.
Contact: Marion Andersson 070-8568390 alt. Gert Wulff 076-8098133 eller marion.visseltofta at gmail.com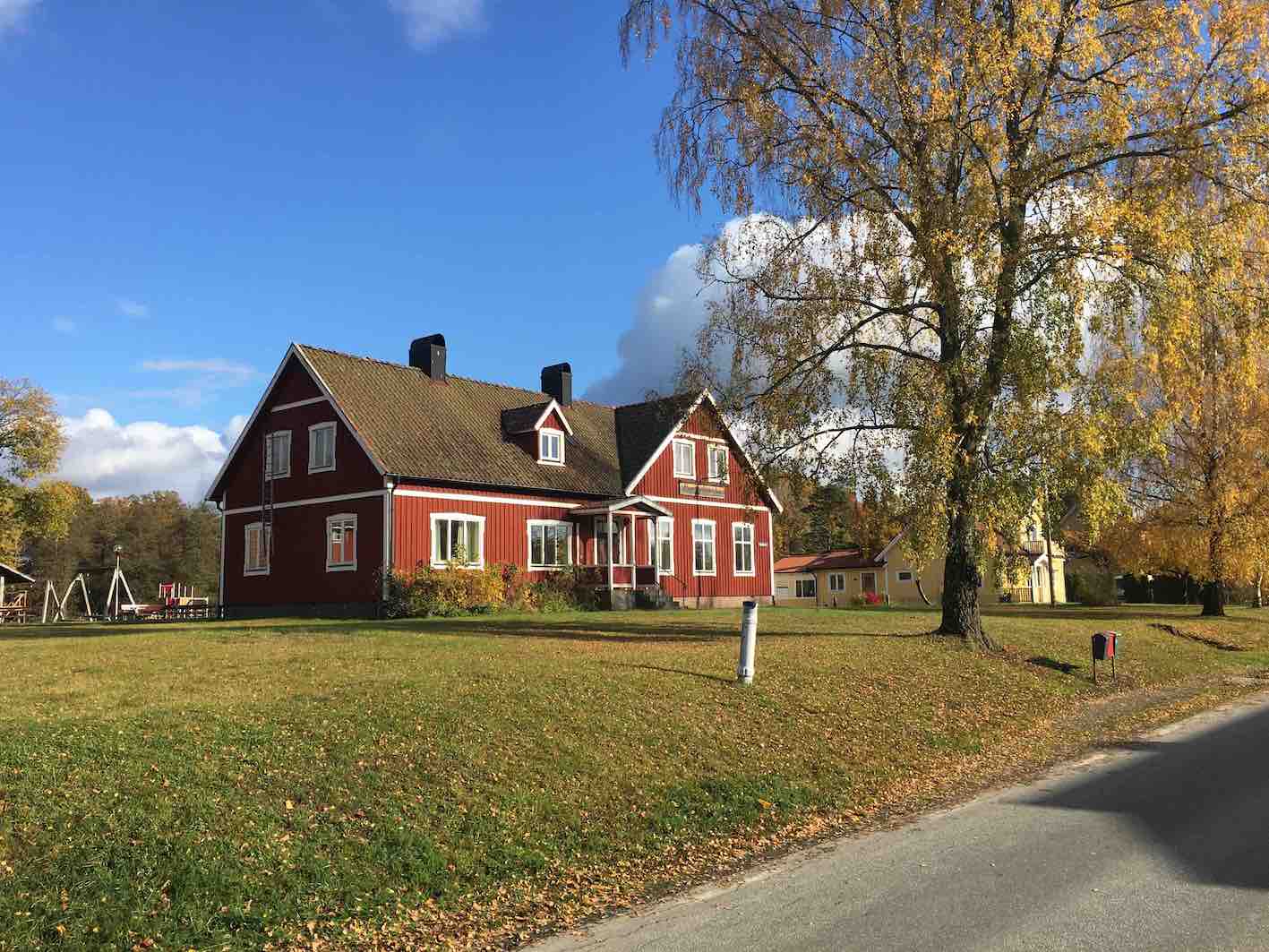 We fall in love with what we left back home!
History when it´s best!
In resent years we´ve had contact with a lot of descendants to Visseltofta-migrants. It´s fun to share your history with our history and vice versa. When you read this, think about what you have to share. Maybe old pictures from your forefather´s time in Visseltofta or taken within their first years in US, or somewhere else? Please, we like your e mails with stuff like that! We like answering your questions as well!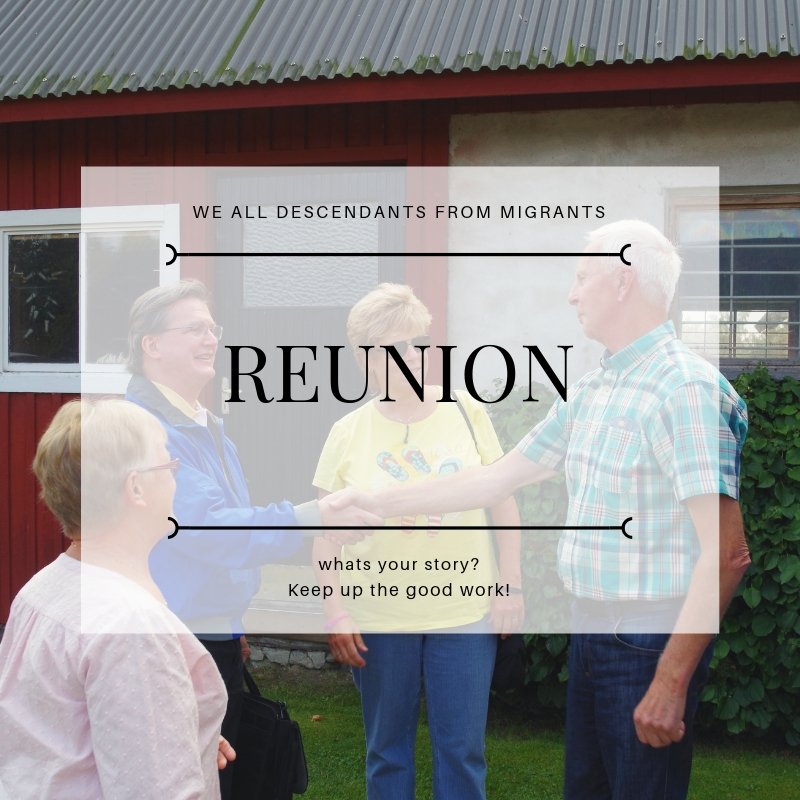 The stories of your past shape the story of your feature